Discussion Starter
·
#1
·
I took Cutie in to get her wings clipped today, and decided to look at the budgies. I would like to get Cutie a friend so she isn't by herself as much as she is, but my parents won't let me get another bird. I started dropping subtle hints though, so they might warm up to the idea. I would prefer to wait longer, as I'm not ready to bring a new bird in yet, but I figured I could at least see what they had.
There are 8 budgies. All are young with their baby bars, so I have no idea what gender they are. I don't want to risk it and get a female, so I'll have to keep an eye on them. I'm horrible at telling male/female, so I didn't even try. All of them had white and pink ceres.
I went to look around, and they had a Cinnamon Quaker! I had never seen one before, so I was curious. I don't have any pictures of it, since it was shy. I was going to try to take it out when I looked over. The bird in the next cage was staring at me, so I said "Hi." I didn't expect it to talk back, but it responded with "Hi Emma!"
So Emma got to come out, and she was a sweetheart! She gave me kisses, and said a variety of words. She is 6 years old, and a Hahn's Macaw (?) The employee wasn't that talkative, so I'm not sure what they are like. Here are a few pictures of her.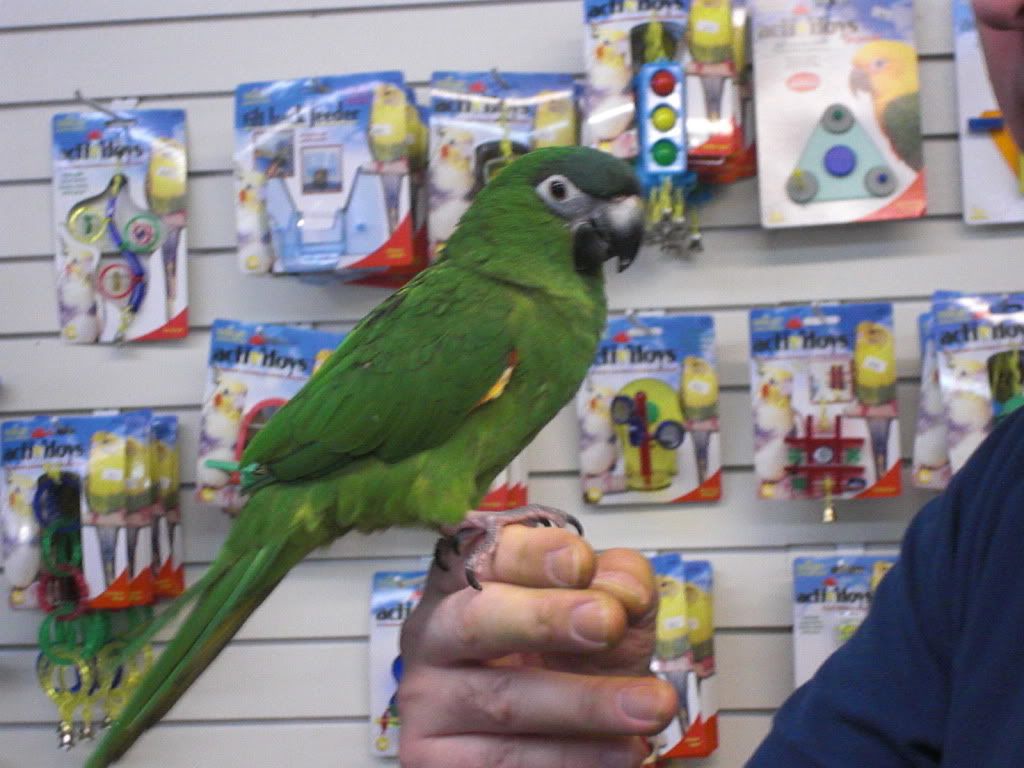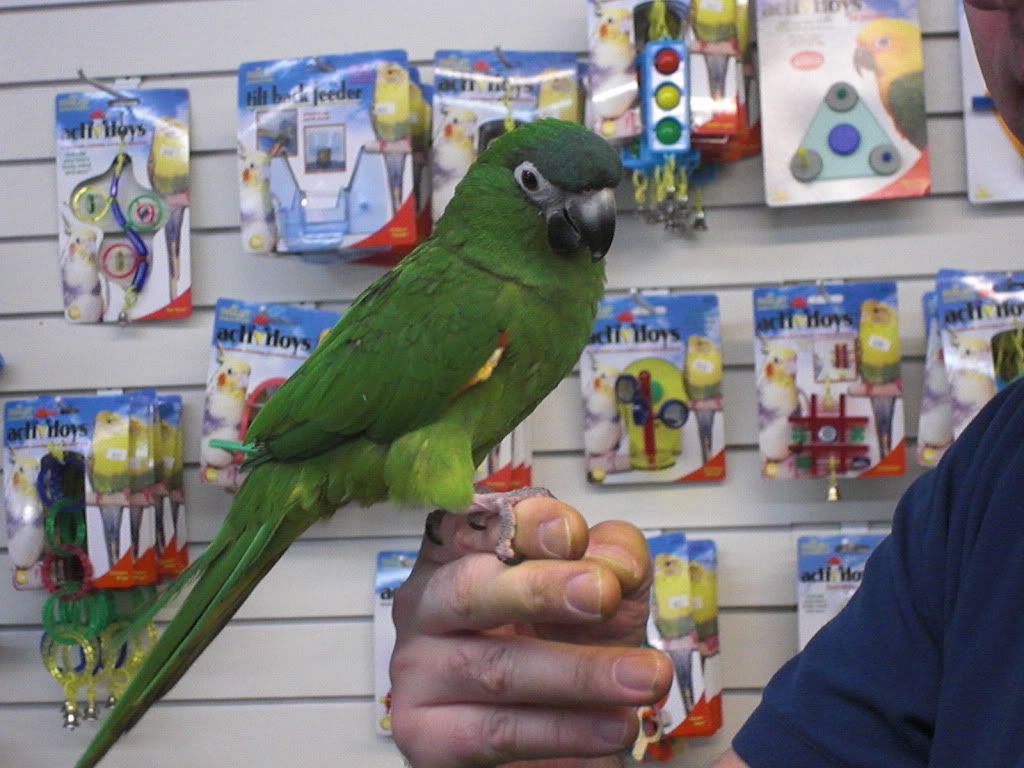 And a quick movie…
[ame="http://s874.photobucket.com/albums/ab301/EverLove_02/?action=view&current=CIMG1262.flv"]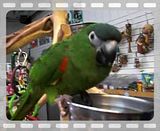 [/ame]