when i got the lovebirds i was told they were 9 and 10 weeks. mango being 10 weeks, munch being 9....
but they had black on their beaks still, munch having more...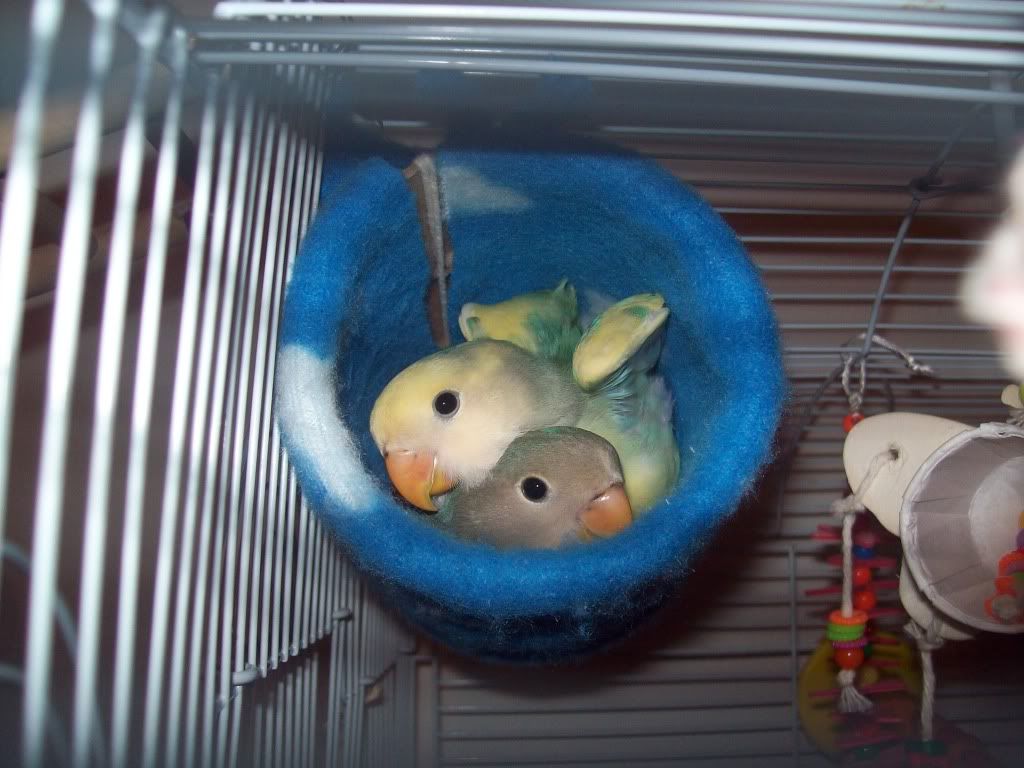 pardon the fact that theyre all scruffy. they werent in the best shape when i got them lol plucked. munch had no tail and a bad attempt of a clip (the tips off of each of her wing feathers??)
they also have eating issues lol more munch than mango. munch is VERY picky about what she eats. she is getting better and im trying to get her to eat more pellets... shes hit or miss. some days she eats them, other days she wont. she ALWAYS eats her veggies as she loves them but also hardly touches her seeds other than sunflowers. and ive attempted to remove them but she literally refuses to eat the other seed. ive left the dish in while making sure she has her veggies so she wont go hungry for days as she will NOT eat the other seeds, she is so stubborn. im wondering if maybe she wasnt weaned properly as she was handfed from hatching. but she wasnt handled right either...